St Patrick's Day Prize Draw!
with 5 AMAZING Prizes to be WON!
**********SOLD OUT***********
We might not be able to throw you a parade this coming St Patrick's Day, but we can bring you another one of our amazing Courtlough Prize Draws instead!
In our fantastic St Patrick's Day Prize Draw, five lucky entrants will have a chance to win one of the 5 amazing prizes set out below!!
Tickets are €35 each, and limited to 200 entries, giving you an excellent opportunity to WIN!
First number drawn will win 1st prize, second number drawn will win 2nd Prize, third number drawn will win 3rd Prize, and so on.
Only one prize may be won per number, but entrants may purchase multiple tickets.
Let's have a look at the FIVE fantastic prizes below, and details of how to enter!
5th Prize: 500 Clays (pre-loaded card to be used on the grounds)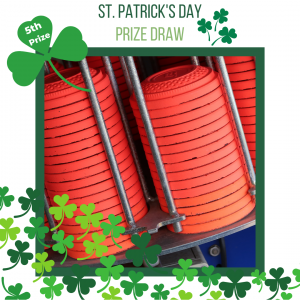 4th Prize: 500 Clays (pre-loaded card to be used on the grounds)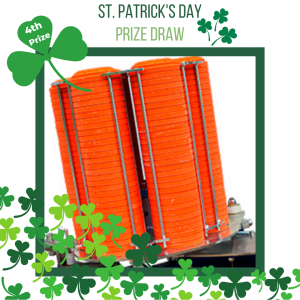 3rd Prize: 2000 Cheddite T3 Smart Strike Cartridges (28g/12g)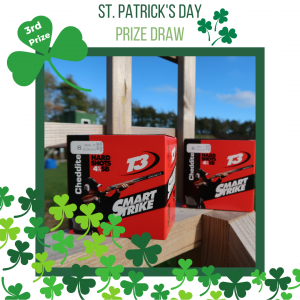 2nd Prize: A Beretta 686 30″ Silver Pigeon I Sporting Shotgun!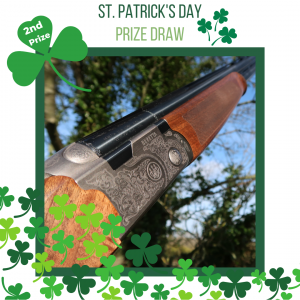 1st Prize: A Beretta 694 Sporting Shotgun!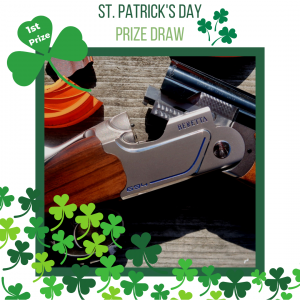 Once all tickets are sold, the names of all Entrants and their allocated draw number will be published via Email, Social Media (Facebook & Instagram) and our Website, along with the set date and time of the Live Draw, unless an Entrant specifically objects to their details being published, whereupon modified information will be published instead. The draw will be conducted live on Facebook for all participants and spectators to view. A random number generator will be used to select the winner. The Winners information will also be published via Social Media (Facebook & Instagram) and on our Website, as per the Terms and Conditions.
The provisional date for the draw to take place is Wednesday, 17th March 2021 at 8pm. All 200 tickets for the draw must be sold before the winner will be drawn however, so if all tickets are not sold by 17th March, then the draw will be extended until such a time as all tickets are sold. Similarly, if all tickets are sold sufficiently early, then the draw date will be brought forward. The final date for the draw (including any extensions), will be announced via Email and Social Media (Facebook and Instragram) so please keep an eye on these for any updates and announcements.
Please read the Terms & Conditions in full before entering the draw (set out on the final page of the booking process before you enter payment).
Tickets only €35.00 each!